5. 9. 2012
Art competition
'The Way of the Two Brothers' is the title of an art competition for children 3 to 11 years of age. It is regularly announced within the July Days of the People of Goodwill at Velehrad. The aim of the project is to explain roots of our culture to children, impairing a positive model for life in the present.
The contest is primarily aimed at children but it cannot do without active cooperation of teachers, educators or animators. Their task is to explain the national holiday of the Czech Republic, the Day of the Slavonic Missionaries (5th July) to their charges. Reading and a subsequent re-telling of the story of brothers Cyril and Methodius to children will introduce the themes of the art contest (they differ in accordance with the categories of the contest), which are also in some way related to the present time. Themes are modified every year. A subsequent chat with children will reveal if they understood the story. If yes, they are ready to engage their imaginations and create "their own work of art". The chairman of the committee of experts is the academic painter, Adolf Born.
Another competition will be a literary and historical contest, arranged by the National Institute of Children and Youth in Prague. The term for its realization is planned for the period from September 2012 to February 2013.
Literary and historic competition
There is another competition hidden behind the same title, which has a literary and historic part.
The literary and historic competition is designed for older pupils of primary schools, grammar schools and secondary schools. In the course of writing their stories, pupils and students can draw inspiration from the themes presented (see below) and choose any genre they wish.
The competition is organized by the Ministry of Education, Youth and Sports, the National Institute for Children and Youth of the MEYS, the organization for further education of pedagogical workers, and the school organization for interest education in cooperation with the Czech Bishops' Conference.
More detailed information to be found below: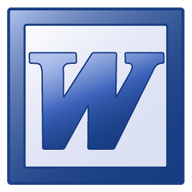 Literary competition