29. 10. 2012
The exhibition will commemorate reverence for the missionaries through places
and buildings connected with activities of both the saints since time immemorial. The exhibition will introduce churches consecrated to Saint Kliment (Clement), whose remains the missionaries once found and famously brought from Crimea to Rome. An anchor and a spring are Saint Clement's attributes and they represent the miraculous way in which Clement obtained water and his martyrdom.
It is assumed that the journey of both the missionaries with the remains of St. Clement led through the territory of the present Moravia. That is also why at the exhibition an emphasis will be placed on Moravian monuments which are found particularly in the area of the Brno diocese, on original historical exhibits, pictorial documentation, traditions and legends. The distribution of churches and places connected with the Cyrillo-Methodian tradition will be documented by means of illustrative maps, which will serve the visitors to the exhibition as well as all other interested persons for planning of particular trips.
The exhibition is planned for the period between 6th June and 1st September 2013 and it will take place in the historically exceptionally valuable space of the crypt of the Cathedral of Saints Peter and Paul at Petrov.
Dr. Karel Rechlík
Director of the Diocesan Museum in Brno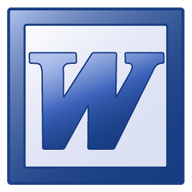 Anchor and spring